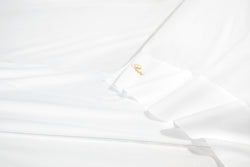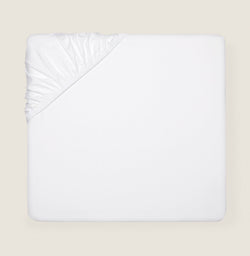 Collections

Angel Luxe Collection
Angel Luxe Collection
Angel Luxe, our signature base fabric for all embroidered collections, is named for its celestial softness, magnificent drape, and hint of alluring lucence. This percale undergoes a special, non-chemical treatment to physically open up the fibers and enable their softness and beauty to develop. Angel Luxe becomes softer and more lovely with time and regular use. We are honored to reintroduce four exquisite legacy collections and unveil a new collection based on the beloved and iconic Angel Luxe.
Angel Luxe Pillowcases
KING (PAIR)
22x41 in / 56x104 cm
QUEEN (PAIR)
22x35 in / 56x89 cm
STANDARD (PAIR)
22x31 in / 56x79 cm
Angel Luxe Flat Sheet
KING
114x114 in / 290x290 cm
Angel Luxe Fitted Sheet
CALIFORNIA KING
72x84x17 in / 183x213x43 cm
KING
78x80x17 in / 198x203x43 cm
QUEEN
60x80x17 in / 152x203x43 cm
FULL
54x75x17 in / 137x191x43 cm
TWIN XL
39x80x17 in / 99x203x43 cm
TWIN
39x75x17 in / 99x191x43 cm
Angel Luxe Flat Bottom Sheet
KING/CALIFORNIA KING
114x114 in / 290x290 cm
QUEEN
96x114 in / 244x290 cm
FULL
90x114 in / 229x290 cm
TWIN/TWIN XL
74x114 in / 188x290 cm
Fiber
100% Egyptian Cotton
Hem
Mezzo Punto hemstitch
packaging
Every Pratesi product is distinctly wrapped in our Pratesi orange gift box made from FSC responsibly sourced and recyclable materials.
For inquiries or assistance placing an order, our Customer Care team is available to assist you Monday through Friday, 9 AM to 5 PM ET.
Email
customercare@pratesi.com